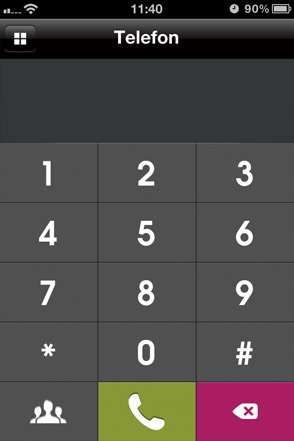 Free phone calls come easy these days. With so many VoIP service providers entering the VoIP market everyday, the neck-and-neck competition binds them to offer trial calls before they can ask users to shell some money out. If you have been keeping track of Free Calls Hub's latest offers you must have realized that for yourself. We are going to introduce yet another offer for you to get free phone calls by a new entrant in the VoIP world named fonworld.
Fonworld trial free phone calls offer details
The trial offer by fonworld will give you 1 Euro credit on registration. If you have multiple phone numbers (Google Voice ?) you can get virtually unlimited free phone calls to the world. We list the major destinations and free minutes that you will get on every number you register with them:
| Country Code | Minutes |
| --- | --- |
| Germany | 45 |
| Brazil | 44 |
| Italy | 47 |
| Turkey | 40 |
| Belgium | 41 |
| France | 53 |
| Portugal | 43 |
| Australia | 43 |
| Sweden | 57 |
| Japan | 28 |
| USA | 58 |
| Canada | 65 |
| Spain | 45 |
| UK | 54 |
| Australia | 36 |
| Poland | 49 |
| Netherlands | 41 |
| Norway | 41 |
| Switzerland | 41 |
| Denmark | 48 |
The above listed minutes are calculated by the 1 Euro credit that they give when you register with them. The number of minutes varies with the rates for phone calls to your destination.
How to get free phone calls
In order to grab this offer, you need to follow the steps listed below (in order):
Register now for a new account by providing an email and a phone number

Confirm the link sent via email

Log in to your account and complete your registration by entering your address (They don't verify the address so put anything there)

Download the iPhone App if you have an iPhone or any other iDevice that has iOS

They also have alternatives for Android and Blackberry that you can use

If you want to make calls from your PC they offer you a softclient that you can configure

You can also ask for SIP data and then use any SIP client

The registration goes through a verification process so be patient as it might take a few hours. You can also purchase credit to get speedy access to your account.
That is it. You will have 1 Euro in your account that you can spend on call everywhere.
Hack for unlimited free phone calls
Although they have a verification process, we were able to register two accounts by creating two new Google Voice numbers and by providing two random email addresses. We do not promote misuse of this service but this can come handy if you are skeptical about sharing your real phone number with a new VoIP service provider but still want to try them to check out their services.
Let us know how did you like the service by leaving a comment.